NON-STICK COATINGS: for every function.
SynoFlon: 1-layer non-stick coating system with the property and performance profile of a 2-layer system for reduced labour and production costs while increasing process reliability.

SynoTec: These functional coatings add real value to your industrial assets. Whether you wish to extend their service life and durability with our high abrasion-resistant SynoTec coatings or enhance your surfaces with antistatic, counterfeit protection or conductivity properties, with our non-stick coatings we have the solution that is right for you.
>>> Talk to us.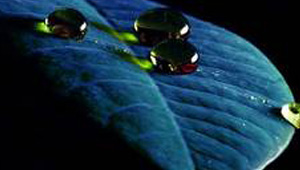 e.g. SynoTec 7578 for
wear/non-stick and surface protection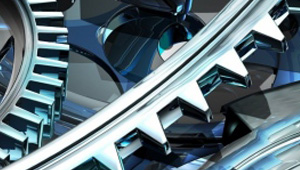 e.g. SynoTec 7575 for
high abrasion-resistant, easy-to-clean surface protection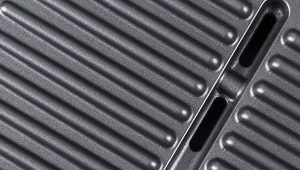 SynoFlon 1-layer non-stick coating for
grilling trays, baking tins, waffle irons
×Wetterwart-Lacke


SYNOTEC Wear Resist Topcoat 7578
Topcoat for SYNOTEC high abrasion and wear resistant coating
PRODUCT DESCRIPTION
2-component coating system with excellent abrasion/impact resistance and non-stick property.



High-performance coating with excellent protection against abrasive loads, resistant to the effects of impact and shock, with non-stick property.
Excellent colour stability and chalking resistance, suitable for interior and exterior applications in industrial and maritime environments.
Forms a permanently elastic/resistant surface with non-stick property.
Universal, very good application properties (brushing, rolling, spraying).
Particularly fast curing time.
Economical application: 80-100 µm dry film thickness, can be applied in one operation.

Typical application
PRODUCT DESCRIPTION




As a topcoat when combined with Primer 7577, the Synotec Wear Resist System offers unrivalled protection against abrasive and chemical influences, also with highly-effective non-stick properties suitable for machinery and plant construction.
Excellent as a wear and surface protection coating for excavator shovels, ploughshares, combine harvester apparatus, conveyor chutes and bulk containers.
×Wetterwart-Lacke


SYNOTEC 1K Bonded Coating SL-7575
Polyurethane coating
PRODUCT DESCRIPTION
1-component high-performance polyacrylate-based coating with blocked isocyanate.



Ceramic reinforced and abrasion resistant due to special fluoropolymers.
Very good resistance to acetone and similar chemicals.
Forms a hard, abrasion-resistant and easy-to-clean surface.
Special flow behaviour prevents running during smooth film formation.
Consistent gloss, even with different layer thicknesses.
Excellent flow. Easy to apply.
Outstanding adhesion to iron, steel and aluminium surfaces.
Can be overcoated with 1K/2K topcoats (AK,PUR,EP) after curing if required.
Chemical cross-linking from approx. 120 °C.
Low thermal yellowing during baking.

Typical application
PRODUCT DESCRIPTION




One-coat system for optically demanding, chemical-resistant, easy-to-clean metal surfaces exposed to mechanical loads, such as laboratory equipment, camera housings, fittings for outdoor use.
×Wetterwart-Lacke


Synoflon non-stick coating
1-layer fluoropolymer
PRODUCT DESCRIPTION
1-layer high-performance non-stick fluoropolymer-based coating.



Thermal loads up to 250 °C, short-term up to 300 °C.
Excellent non-stick properties against almost all materials/substances.
High scratch, shock and impact resistance, high mechanical strength.
Very high chemical resistance to acids, alkalis, oils, etc.
Sterilisable, vapour-tight, wear-resistant, very good corrosion protection.
Possible in a range of colours.
Tested and approved for direct food contact.

Typical application
PRODUCT DESCRIPTION




Baking tins, baking trays.
Sandwich makers, waffle irons.
Hair straighteners, machine knives.